Tourist guide to shopping arcades etc.
Other languages :Deutsch, Français, 日本語, 한국어, 简体中文, 繁體中文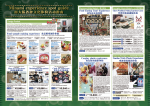 Here are some spots in Minami where visitors can enhance their 'Osaka
experience' by taking part in some fun activities.

Experiences include: Ukiyo-e woodblock painting; glass chalk and lantern
craft making activities; sample (display) food making; food eating tours
and even a funky cosplay wearing experience complete with photo shoot!

Which is your choice?

Production: The Osaka Chamber of Commerce and Industry

3.92 MB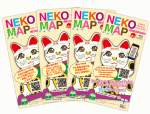 A guide to famous eateries in Osaka Minami area — only the best and brightest have been chosen to be highlighted this city map!

4.25 MB