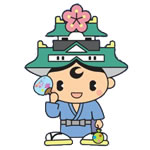 In 1615 through the efforts of Yasui Donton and Douto, Dontonbori was created. Now live entertainment thrives along the streets of Dotonbori.
Dotonbori represents the best of Japan's entertainment. For this reason we want to tell the world about summertime in Japan. This year we will attempt a Guinness World Record by holding the worlds largest Bon Dance Festival.
Through this effort the Dotonbori will be known throughout the world!
Additional information
[When] Sunday, August 16, 2015 5:00PM - 9:00PM
     Saturday, August 15, 2015 Pre-Party
[Applicants] 3,000 people.
[Guinness Bon Dance World Record Time] 5 minutes.
* participants must complete and turn in application prior event.
* Participants must wear traditional Yukata clothing. (Not provided)
* Participants must practice and be able to perform the official pre-approved Bon Dance.
* Schedule is subject to change.
* If there are more than 3000 applications, a lottery will be performed to determine participants.
[Contact] DOTONBORI STORE ASSOCIATION (TEL 06-6211-4542)
Web Link
Address
Tombori Rivar Walk
Transportation
Namba Station, Nihonbashi Station