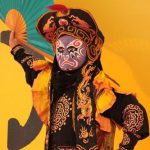 An event organized by the executive committee formed by the Kansai Overseas Chinese Association, Japan-China friendship and business associations, promoting Japan-China exchange.
The purpose of this event is to strengthen the Japan-China Friendship through Chinese ethnic music, dance and dishes, and to promote and revitalize the Kansai region economy through interaction with local residents in the region.
To mark the 40th Japan-China diplomatic relations, this year's program will be as spectacular as ever.
Performances:Traditional Lion Dance, Dragon Dance, Acrobatics, Tai Chi Chuan, Chinese instrumental concert, theatre and ethic dances, etc.
Stalls: Chinese street food, foodstuffs, goods and products stalls, China and Japan tourism information desks, consultation corner for exchange students, health corner, and sponsoring company desks, etc.
Expected visitors: 50,000 in 2 days
Last year's visitors: 25,000
Additional information
International Relations Department, Office of the Mayor, City of Osaka
Tel: 06-6208-7246 Fax: 06-6227-9871
Office hours: Weekdays from 9:00 to 17:30
Web Link
Address
Naniwanomiya-ato Park (1 Hoenzaka, Chuo-ku, Osaka)
Transportation
5 minutes walk from exit 10 of Tanimachi 4-chome Subway Station